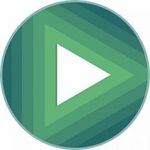 YMusic Premium APK
3.7.22
The best music app YMusic APK is available for download with all the freemium features. Download YMusic APK and enjoy all the music from YouTube with the lowest data consumption!
YMusic APK Overview
YMusic APK is the one and only solution for enjoying your favorite music and videos from YouTube with the lowest data consumption. The UI is clean and the app overall is easy to use, and works seamlessly.
YMusic allows you to listen to music from YouTube without having to open the app, and you can save both your device's battery and data consumption.
What is YMusic APK?
YMusic APK is a free solution for the online music streaming application. It is specifically designed to be fully compatible with all smartphones. The APK version for Android lets users download all the content from online music to videos. Basically, everything that is available on YouTube.
By downloading YMusic APK, you have access to all the songs and unlike YouTube, you do not have to keep your screen on. Therefore, you can maximize battery life and save on bandwidth.
The YMusic APK offers various listening modes alongside numerous features that are tailored to cater to the tastes of all music lovers.
How Does YMusic APK Work?
The functionality of YMusic APK is rather simple. It grabs the songs and videos from YouTube and converts them into MP3 audio format. That is to say, you can download the audio files for your favorite music videos and save a lot of storage space as well.
Another interesting feature of YMusic is that it can even run videos in the background. You can lock your phone's screen or minimize the YouTube application, and your tracks will continue to play.
YMusic APK is forked from "Jockey open source" project. Jockey OS project is an extremely powerful and lightweight music player. Some of it's renowned features include:
Smart Playlists that offer fully customizable rules,
You get a custom equalizer,
Various home screen widgets designed for Android devices,
The perfect gapless playback,
A fully customizable interface that offers you a total of 81 color combinations to pick from.
Interact with your YouTube app by just clicking the share button in the app and navigating to YMusic to enjoy music in the background.
How Many Modes Are Available in YMusic APK?
At the moment, YMusic APK offers 3 optional modes that are convenient and designed to meet the requirement of the situation.
View mode – View Mode allows you to play the videos you want to watch without having to switch to the YouTube app. Moreover, you can customize the quality as you desire with a simple tap of a button.
Listen Mode – Listen Mode allows you to continue with your favorite music while being able to command the YMusic APK app to not play the image. If you are the type to listen to music while working out or doing other activities, then this mode is highly compatible for you. It also reduces bandwidth usage by removing images and helping you listen to music uninterrupted even on a weak connection.
Background Listening Mode – The YouTube app turns off when your screen goes off, or you lock your phone. However, the background listening mode in YMusic APK lets you lock your screen without interrupting the music. As soon as the track finishes, a new one starts playing from the playlist, or is just selected at random.
These three different modes are one of the most special features of the YMusic APK app that make it standout from other music streaming apps. Most importantly, all this is almost free! No in-app purchases are required and no subscriptions needed unless you need advanced features. Simply install and play.
What's New in YMusic APK 2023?
YMusic APK 2023 comes with an exciting homepage interface. There are four categories available with their own features.
Music section – Based on what you enter, YMusic APK will access all the music content from your country while leaving out junk clips, so you find the best match.
Top list section – YMusic APK collects all the songs you have heard and reorders them based on how many times you have listened to which track. You can easily create a playlist or shuffle play from there.
Recommendations section – All your search data within the app is collected, and the tracks you have listened to as well. This allows the app to recommend you music that you might like.
Smart Search – Whatever music content you are searching for, find it by entering only a single keyword. Also, your search history is saved so you can always come back and check if you ever forget.
How to Install YMusic APK Android?
The most important thing when it comes to downloading APK files for Android devices is to ensure that the download is 100% safe and working. The YMusic APK Android downloadable file on our site is 100% functional and free from all bugs of sorts. The installation steps are as follows:
Download YMusic APK Android,
Navigate to your Android's settings,
Go to security settings,
From there enable "allow installation of app from unknown sources",
Once enabled, head to the downloads folder and open the APK file,
On prompt for install, just tap install and wait a few seconds.
Done! You are now ready to use and enjoy your 100% free YMusic APK.
Final Thoughts – YMusic APK Free Download
It is safe to say that YMusic APK free download will give you the ability to stream your favorite tracks, music videos, movies, and even download content from YouTube all for free. You can get your downloads in various formats such as MP3, MP4, and even WebM. However, there are numerous other features that make this app extremely powerful.
The timer off, volume adjustments, music playback, and synchronization of music across all your devices using the YMusic APK are what really make it worth downloading.