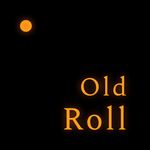 Old Roll APK is a virtual camera app that mimics old-school disposable film cameras. You can use it to enhance your photos and improve their quality for free on all Android devices.
Introduction To Old Roll APK
Old Roll APK is an enhancement tool for your Android device's camera. It is a camera app with which you can take photos or videos, and even edit them with the various tools that the app offers. No prior editing knowledge is required for using this app or its tools as they are very easy to use.
Various different filters can be applied to your photos and videos with previews before you take them. There are also a lot of camera modes that turn your camera's result into the result of old school cameras from several years ago for example the infamous Rollei and Nikon F. Old Roll APK is essentially made to mimic the old film cameras and also capture photos with the same characteristics as them.
If you are a fan of classic and old-school photography, Old Roll APK is the perfect app for you. With Old Roll APK, you can use its extremely simple and easy-to-use user interface to choose the perfect old-school look for the photos or videos you are about to shoot. Additionally, you can share your results with friends on social media platforms like Facebook and Instagram.
How To Use Old Roll APK
You can find the link for downloading the installation file of the Old Roll APK app on APKCima for free.
Click the link which should prompt the installation file's download to start.
The file is relatively small so it should not take too long, this does, however, depend upon your wifi speed.
While this is downloading, go to your Android device's settings and enable the option to install from unknown sources.
Once the Old Roll APK's installation file finishes downloading, go to your file manager and run the installation file which you should be able to find in the recently downloaded files.
This should start the installation process for Old Roll APK, go through with this process.
Now launch the Old Roll APK app and you should see a camera interface similar to that of the classic disposable film cameras.
Taking the photo is not nearly as complicated, all you have to do is point at your subject and press the shutter button on the display.
To make it feel even more similar to a film camera, Old Roll APK lets you take a limited number of shots available on your film roll.
Once you finish taking your photos, just like with a film camera, you will have to develop your photos. But instead of doing it physically, you will have to do so by going into the app's settings and selecting the "Develop" option.
This will save the images to your Android device's gallery. Old Roll APK is made to mimic the old film cameras and also capture photos with the same characteristics as them.
You can also apply various different filters and effects to the photos, as well as edit them and manually add the noise and dust in your photos to give them a more classic look.
These can also be saved separately and shared with your friends on social media.
Intuitive Features Of Old Roll APK
Old Roll APK is easily the best option for an old-school virtual camera app. This is due to its amazing features. We will take a look at some of these intuitive features in this part of the article.
Old-School Interface
The virtual camera's interface is nearly identical to that of the film cameras. The preview really makes it look like your camera is from the 20th century. Additionally, there are features like the limited number of shots. The shutter button and exposure setting also adds to the classic look.
Customizable Results
Old Roll APK adds effects like an increase in noise and film grain, light leaks, and dust, to make the result of the photos you take look like that of a film camera. In most cases, if you are taking photos, you want to reduce these factors as much as possible.
But this does give a more aesthetic and classic feel to the photo which for some users is exactly what they want. Old Roll APK also lets you change the amount of dust, light leaks, and noise in your photos. This lets the users really set the photo to look exactly how they need it.
Tips To Use Old Roll APK
Here are some tips to help you use Old Roll APK in the best way possible.
Test The Camera
Since Old Roll mimics a film camera, it also has a flash and exposure control. Use the accurate live preview and switch up the settings to find the best exposure level for the lighting you have in front of you.
Take Your Time
As mentioned earlier, you are limited to a certain number of shots per film, you should make sure to really take your time and check the preview carefully before shooting. This is so that you can ensure good results in the limited about of shots you have available.
Be Aware Of Lighting
Similar to a film camera, lighting is very important when taking a picture with Old Roll APK. Make sure you do not shoot in a place with low light or bright backlighting. This is to ensure you do not under or overexpose your subject and mess up the result.
Conclusion
Old Roll APK is quite a unique app that anyone who likes the classic film camera's aesthetic result will love. Users can customize their photos and change the levels of grain and dust to their will and create the perfect result. If you like this old-school look, give Old Roll APK a shot, you will not regret it!