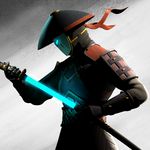 Shadow Fight 3 APK
1.33.3
Download Shadow Fight 3 APK to enjoy exciting 3D fights. Shadow Fight 3 APK allows you to explore a vast world and epic gear. Fight to be the last one standing!
Game Description
Shadow Fight 3 is a free-to-install mobile application developed by NEKKI and released in November 2017. The game presents you with lots of mysteries and combats.
The Shadow Fight series takes you to a new world where you become a ninja and have as much fun as you desire.
As the third part of the series, you can expect exciting fighting dynamics and buildings that have been refined to suit your preference.
You can get the game on your Android, iOS, or Windows device.
If you are familiar with the Shadow Fight storyline, you would remember there has been a shadow energy battle for quite some time. The tales and legends believe that there would be a hero who would come to put an end to the long-time battle.
For the hero to end the fight, he would be mandated to learn some combat styles, get in a battle with the most formidable warriors and gather the ammo.
Unlike the other Shadow Fight video games that are fought by legendary warriors in dark places, Shadow Fight 3 APK 2023 would be fought by a character customized by you. This is the time when the world is at the peak of a dreadful war. An incredible force has been unleashed on the world.
The Gates of Shadows unleashed this power, and it has been transformed into a weapon. The turn of this event led to a battle between the three war clans as they tried to determine the fate of the force.
The clan of mysterious ninjas of Heralds wants to explore the shadow power's dark secrets. Legion warriors are determined to get rid of this dreadful energy. While the Dynasty people are set to covet the power for personal benefit.
Shadow Fight 3 APK is a great combat video game that offers you an exciting opportunity to showcase your combat skills to other players. There are three combat styles, three views, and three clans. So you must become the hero and protect the world from defeat. Bring on your courage and rage; fight hard and win the battle.
The online role-playing game is a continuation of Shadow Fight, and it comes with brand-new characters with the best graphics. Prepare your mind for the action, exciting duels with formidable fighters, and great adventure in the mystical world.
Features of Shadow Fight 3 APK
Let us examine the notable features of Shadow Fight 3 APK:
Shadow Fight 3 APK Gameplay
The gameplay of Shadow Fight 3 APK follows that of every other similar video game of the genre. As a player press a button and utilize the joystick to unleash different attacks. Begin from the punches and flying tops and move to full-blown strikes. As you advance in the game, you will realize how much you have improved in skills and talents.
Do not relent when you fight; give it your best. Keep in mind that your opponent is capable of knocking out your weapon from you.
Also, if your weapon leaves your hand, there will be no weapon for you to fight with your hand until the end of the game.
The only alternative you have is summoning any of the dark forces to come to your aid.
Customize Your Character
Shadow Fight 3 APK 2023 give players the chance to customize their character's appearance and looks. You can use different equipment and weapons when they engage in combat. You can also reform the characters with the various items on your screen to give a dangerous look. Multiple weapons are also at your disposal; use the nunchaku, daggers, double swords, and others when you fight.
Whatever character or weapon you pick will play an essential role in determining your combat style. Powerful legends and heroes would be rewarded to you whenever difficult stages are conquered. Gather as many items as you can. Utilize them to the best of your ability and make necessary upgrades by combining these pieces of equipment to make your dream gear.
Progression and Customization of Character
The Shadow Fight 3 APK level 52 max opens the doors to exciting game levels. The level leads you to level 99, where you can explore as much character progression and customization as possible. You would not be limited to a particular style of fighting. You can change your appearance, skills, and even clothing. There would also be colors, hairstyles, and many other features for you to enjoy as you engage in the game. With this, progress would be longed for.
An Excellent Game World
The Shadow Fight 3 APK's latest version comes with a diverse and extensive universe. You can explore the unique locations and atmosphere in the game. The game comes with excellent cutscenes and amazing graphics that make everything great.
Leveling up in Shadow Fight 3 APK means you can gather excellent skills from all arenas. If you're fast enough, you can learn the three unique combat styles in the game. Fight and boost to become a knight in shining armor.
Leader-boards and Community
To get money and gems in the game, you can join the available communities. In this community, you would learn optimization of gameplay and participate in special events that help you unlock your skills and abilities.
Final Thoughts
Shadow Fight 3 APK download offers you many game modes. Try out each game mode to discover which one you like the most. Open your mind to challenges and every other aspect of the game. The game graphics are beautiful, and the quality is clear enough for you to have the most fun.