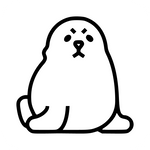 Seal APK is one of the best downloader apps that support links from over 1,700 different social media platforms. Anything, anywhere, all in one application!
Seal APK: Download Videos and Audio from YouTube and Other Platforms
In today's day and age, everyone consumes video or audio content of some kind on the internet. This content depends on the user of course, as it could be music, podcasts, videos, short-form content, etc. And whilst consuming, we all occasionally come across a video or audio clip that we just have to save for later or for any reason. That is where the Seal APK app comes in.
The Seal APK app allows its users to download any of their desired videos that are supported by yt-dlp, on their Android devices. Yt-dlp is a branch of a recent project called YouTube-dl, created after the YouTube-dl project itself became inactive.
Seal APK allows videos to be converted into audio files as well. You can force subtitles to be downloaded with your videos as well as the meta-data embedded in the video file or a thumbnail with it if any. You can essentially download your desired video and audio files on the internet with just one click!
Seal APK really does destroy its competition by just being better than all other sites and apps while additionally providing extra services to its users.
How to Use Seal APK
Firstly, downloading Seal APK can bit confusing for new users since this app is not exactly available for download in the PlayStore. So how exactly is one supposed to download and install Seal APK.
This can easily be achieved by using either the developer's original site if available, or you could use a third-party APK website that is very well-trusted to get the Seal APK free download link.
Once you have downloaded the installation file, run it and follow the installation procedure that your specific phone requires. Once the installation is complete, boot up the app. Now, the app should show a pop-up asking permission to store files on your device's storage, go ahead and allow it.
No need to worry if this pop-up does not show up, just try to download something using this app, and it should demand permission for access to storage.
To download files through this app, copy and enter the URL for the video or audio file you wish to download.
Once you click download, you will be asked all the details of how you would like your content downloaded, whether it be the inclusion of subtitles, video/audio quality, file format, etc.
Choose your desired settings and enjoy!
Distinctive Features of the Seal APK app
Everyone already uses some sort of website or app already to download their favorite TikToks, videos, songs, etc. Why should one choose Seal APK over whatever service they are already using? That question will be addressed on its own once you find out about everything this app has to offer.
So, here is a brief overview of most of the features the Seal APK has to offer.
Link Availability
Most sites or apps provide users with a video downloading service focus and allow videos and audio from one specific social media platform. Some sites even allow only audio or only video type file format. The Seal APK latest version right now tops all these sites and apps by a landslide. Seal APK allows you to download video and audio files from over 1,700 platforms! This means that you can use practically use ANY link from ANY platform and download the desired file with zero issues!
Download Options
When you do decide to download a video or audio file from Seal APK, you will be given a range of options to pick to choose your desired format of download. For example, if you pasted the URL for a video from YouTube, upon clicking download, you will be given the option to choose your desired quality and format.
You can choose the quality of your liking, depending on whether the video you chose even allowed the quality in question, or even turn it into audio by choosing the MP3 file format, again, it is entirely up to you.
One very unique feature is that you can include subtitles for videos and any meta-data embedded in them.
Messaging Service
Another completely unique feature of the Seal APK app is its amazing messaging service. Now you might be saying that there are countless other messaging services, in fact, most if not all social media platforms started out as messaging services, what makes Seal APK's service so special?
Well, unlike social media platforms, the messages here are 100 percent encrypted. The encryption is not only limited to text messages though, all media files and documents that you send and also completely encrypted.
Additionally, to ensure privacy even further, the Seal APK's messaging platform provides small features like "self-destructing messages", denial of screenshots and forwarding of messages, secure downloads, etc. And as a little quality-of-life feature, there are lots of funny stickers and emojis you can use whilst texting.
Streaming Service
Seal APK provides a fully functional streaming service with a real-time live chat. It is quite similar to the streaming service of Twitch and YouTube. They allow users to send virtual gifts to the ones streaming. This service is also used in making live video calls with your contacts.
Conclusion
Seal APK is easily one of if not the best video/audio file downloading apps in the market right now. This is simply because Seal APK just provides so much more than all the other apps and websites with similar services. Along with all the aforementioned features, the amazingly easy-to-use and straightforward User Interface makes all your downloading convenient and easy.